WHAT MAKES US TICK
​Ever since its inception, Rutherford has had the same core values, which are at the heart of everything we do as a firm.

​


​
​

​THE BENEFITS
​At Rutherford, we alwas put our people first. Our team players are our best resource and we wouldn't be here without the contribution of every single Rutherfordian.
Our benefits have been designed to support our staff and to provide them a working environment centred on them and their personal goals.

​
​DIVERSITY AND INCLUSION
​Rutherford recognises that discrimination and victimisation is unacceptable and that it is in the interests of our firm to leverage the skills of the total workforce. Our aim is to ensure that no employee or job applicant receives less favourable facilities or treatment (either directly or indirectly) in recruitment or employment on grounds of age, disability, gender/gender reassignment, marriage/civil partnership, pregnancy/maternity, race, region or belief, sex or secual orientation - which are all called protected characteristics.
​
OUR COMMITMENT TO DIVERSITY AND INCLUSION
At Rutherford, we are committed to following the below guidelines to ensure diversity and inclusion is respected in our workplace and within our practice.

| | | |
| --- | --- | --- |
| | ​ | |
​
​​

​
​
​
KEEPING UP WITH THE RUTHERFORDIANS
We are all about having fun. If you want a taste of the Rutherford culture, meet us up on our Instagram account @rutherford_social​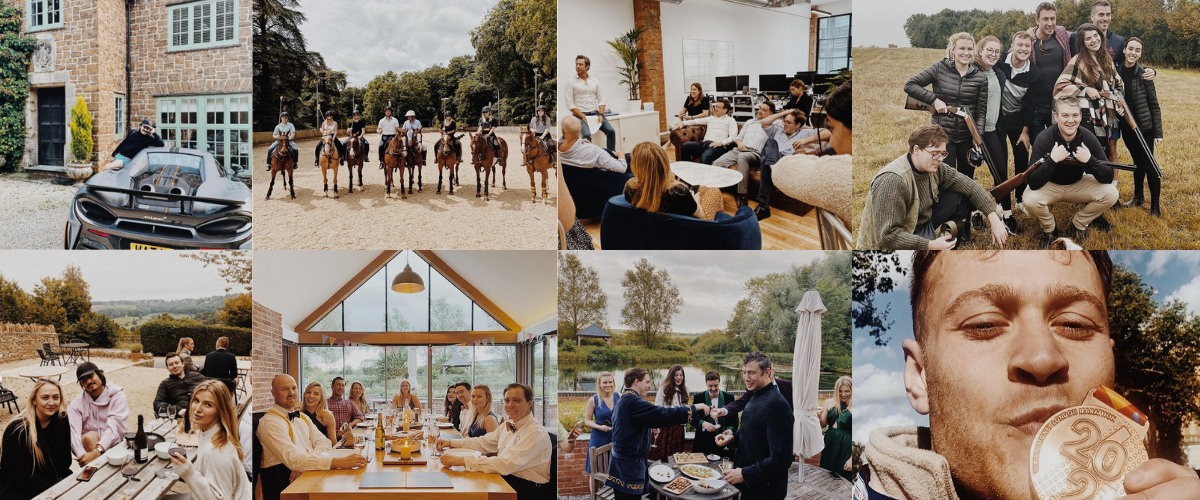 ​