How to Hire the Right CISO
for Your Business

As the world grapples with COVID-19, certain sectors have not been quiet. Information Security (InfoSec) and Cyber risks have surged over the last decade, and the past 12 months have seen that growth accelerate and evolve. As a result, organisations have to cast an even beadier eye on their InfoSec and Technology Risk policies, and make sure that they have the best hires, technical skills and resourcing in place to try to handle the threat.

In Rutherford's latest guide How to Hire the Right Chief Information Security Officer (CISO) for Your Business, discover what type of CISO your business needs, who you should be hiring and what is the right compensation for this highly strategic hire.
​
Fill out the form below to download our latest guide.
​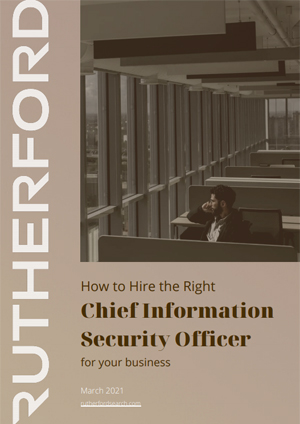 ​
​
​