We enjoy a challenge but thrive in the reward.
​If you like to differentiate yourself from the rest, are naturally driven and here for a good time – Rutherford is for you. Find out more about our culture, benefits and people below, or if we've already sold it to you send an email with your CV to our Head of Marketing & Talent Acquisition at genevieve@rutherfordsearch.com
​
​​Located in the heart of London, the Rutherford team have been providing specialist executive recruitment to the financial services sector for over a decade. Our purpose is to bring the best available talent to our clients through our deep market knowledge and the cultivation of trusted long-term relationships.
​
We know that without a strong team we would struggle to succeed – therefore we are passionate about nurturing the next generation of management and finding leading voices to drive growth.
​
​
​
​
OUR BENEFITS
​Don't get us wrong, we love working at Rutherford but equally relish the benefits – including the biggest reward of all, joining a dynamic group of like-minded, competitive individuals. You can find out more about us here, or just skip to the perks of the job.​
​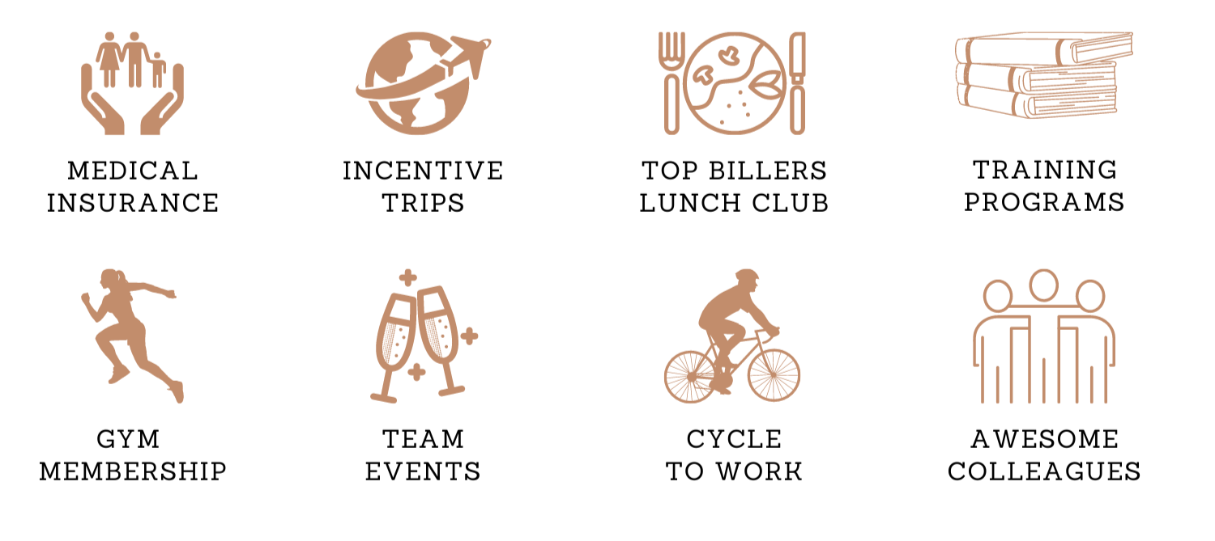 ​
​
​
​
OUR VALUES AND CULTURE
For us, culture is at the heart of everything we do. We have spent years finding out what makes us tick and have decided on four core values that reflect in our success – ownership, client and candidate focus, and importantly challenge. We strive to build long-lasting relationships with not only our clients and candidates, but our team. At Rutherford, we aim to create a dynamic, inclusive yet challenging environment to support and nurture our employees.
​
See here to discover more about our core values.
​
​
​
​
​
DIVERSITY AND INCLUSION
We aim to make everyone feel included and are committed to building a diverse and inclusive culture. At Rutherford we want to ensure that no employee or applicant receives less favourable facilities or treatment in recruitment or employment. Simply, we respect and value every individual, regardless of gender, identity, ethnicity, race, age, religion, disability status, neurodiversity, or any other qualities that make us who we are. You can find out more about our commitments to diversity and inclusion here.
​
​
​
​
​
THE RUTHERFORDIANS IN ACTION
Discover what the team is up to on @rutherford_social
​
​
​
​
​
​
​
​
​WANT TO BECOME A LEADER OF TOMORROW?
We are always on the lookout for ambitious, bright and high-spirited individuals to join our expanding team. If this sounds like you, and you're seeking a new opportunity to enhance your career while reaping the benefits, check out our recent job opportunities here.
​
​
| | | |
| --- | --- | --- |
| | ​ | |
​
​
​